From the fan to Chesterfield to Hanover, Richmond is home to some, well, beautiful homes, and there's no better time to view them than during the annual Parade of Homes. This weekend marks your last chance to view them, so go ahead and mark your calendars and finalize your plans to get a peek inside some of the grandest and most beautiful houses in our area.
For Richmond Shower Doors & More, the Parade of Homes is also a showcase of our work. We've had the privilege of working for some great clients in some incredible houses, and we hope that you enjoy viewing them this week as much we've enjoyed working in them.
On your tour, keep an on the bathrooms of the following homes, and if you like what you see, give us a call for a free in-home consultation.
Home #5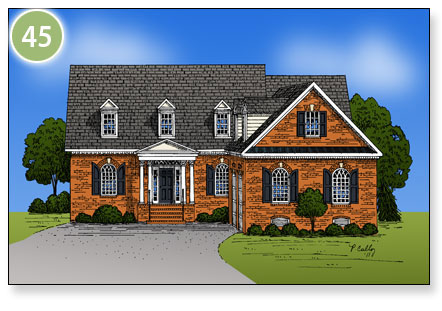 Eagle Construction of VA
West Broad Village/Henrico
2535 Perch Lane, 23060
Home #19 Homeplaces, LTD.
Charter Lake at King's Charter/Hanover
9390 Charter Lake Drive, 23116
Home#38 Eagle Construction of VA
Heron Pointe/Chesterfield
4244 Heron Pointe Palce, 23112
Home#45 Homeplaces, LTD.
Tarrington on the James/Chesterfield
4024 Bircham Loop, 23113
Home R52 Midlothian, Inc.
206 Seneca Road, Richmond